What you need to know about Oticon hearing aids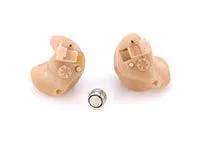 Choosing a hearing aid can be a complicated process, but it's an important one. If you are experiencing hearing loss and you choose not to wear a hearing aid, you run the risk of faster cognitive decline because you may withdraw from social activities that help to keep your brain stimulated. To maintain your full brain function as you age, it is vital to stay mentally engaged with the people around you. Your doctors at Carolina Hearing Institute, serving Columbia, South Carolina, are here to tell you about a revolutionary new hearing aid from Oticon.
What's so special about Oticon? It has BrainHearing technology, allowing you to have a more natural hearing experience. This device has 30% more processing power, which supports how your brain processes the sounds you hear. Oticon's processing system has the ability to change only the sounds that you aren't hearing well to create a more natural hearing experience.
Add the convenience of super-fast rechargeable batteries for a full day of power** and this small, discreet hearing aid will make a tremendous difference in how you hear and participate in life.
---
New Oticon Opn S™ opens you to a rich, 360° world of sound. You can follow conversations in a group of people and focus on what's important to you, even in noisy social gatherings.

How is that possible? Breakthrough technology with an astonishing sound processing power (56,000 times per second) and Oticon's exclusive BrainHearing™ technology give you unprecedented access to the details of speech to help your brain make sense of sound. That means you won't have to work as hard to hear. You'll feel less stress and are more likely to join in conversations.
Need extra help in especially noisy situations? Opn S lets you "boost" the support you receive, whenever you feel you need it.
---
Enjoy easy wireless connections and the option of hassle-free rechargeability.

Opn S connects wirelessly to your iPhone® so you can stream audio or music right to your hearing aids. Oticon's TV Adapter even turns your hearing aids into wireless headphones.
Want the convenience of rechargeable batteries? Choose the Opn S rechargeable solution. An overnight charge lets you power up state-of-the-art rechargeable lithium-ion batteries for a full day of uninterrupted listening.**
According to the makers of Oticon, some of the advancements in Oticon hearing aids include:
Soft Speech Booster, improving your understanding of soft speech by up to 20%
Speech Guard E, improving your ability to distinguish speech in noisy situations
Spatial Sound, improving your ability to tell where the sound is coming from
YouMatic, allowing you to customize your hearing profile to fit your needs
---
The doctors at Carolina Hearing Institute want you to know Oticon hearing aids are customized to fit you, whether you are experiencing mild, moderate or severe hearing loss. They also come in many different styles including:
CIC (completely in the canal); fitting inside your ear canal
ITE (in the ear); fitting your entire outer ear, or just the lower part of your ear
BTE (behind the ear); hooking over the top of your ear, resting behind it
You can also customize your Oticon hearing aids by matching them to your hair color or skin tone.
Your doctors at Carolina Hearing Institute want you to have the best hearing possible with the best hearing aid available.
If you suffer from hearing loss, don't miss out on your life!
For more information on Oticon hearing aids,
call Carolina Hearing Institute at 803-736-3277 or 803-408-3277.