Hearing Aid In Columbia and Lugoff, SC FAQs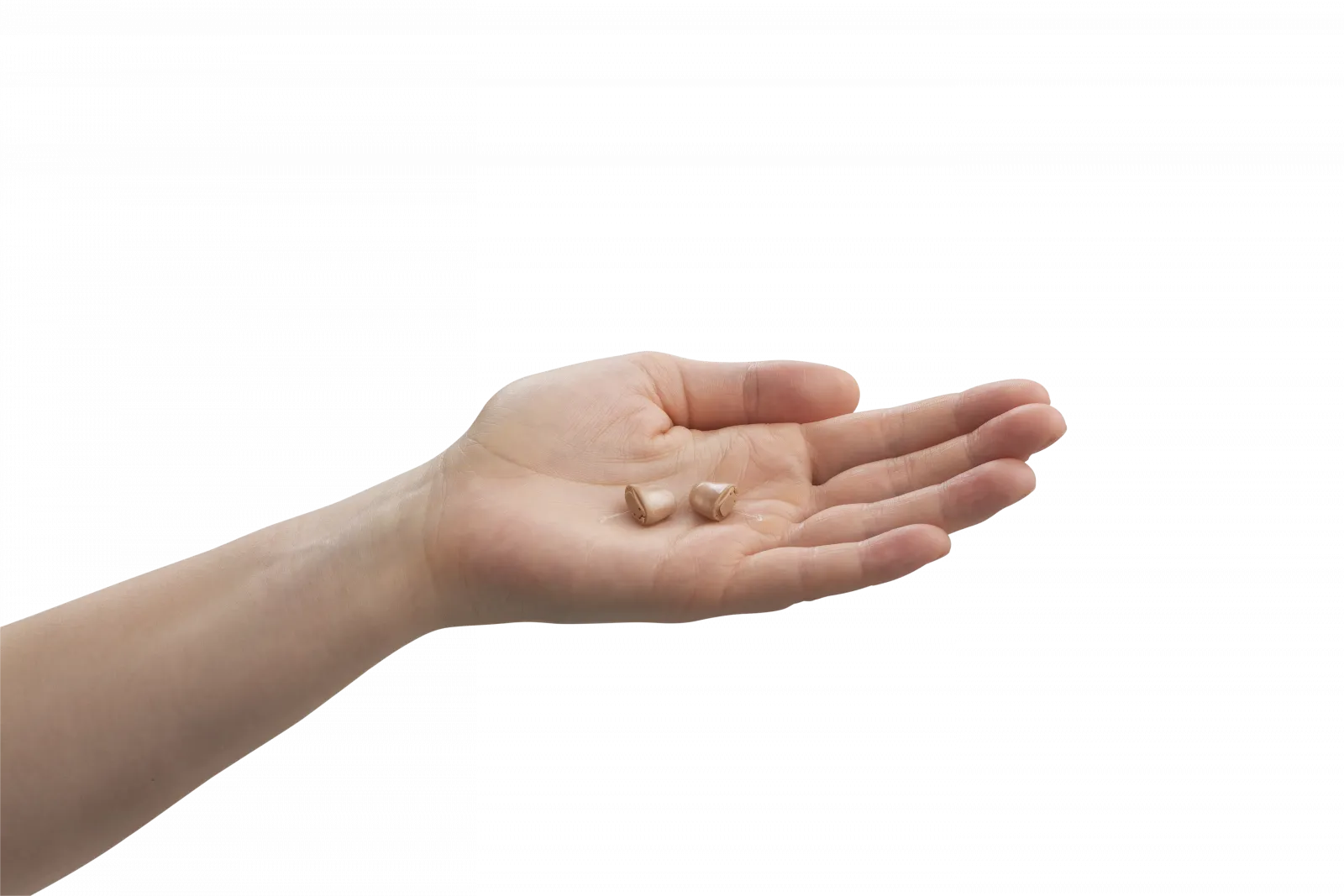 If you are having trouble understanding those around you and you feel like your quality of life is being impacted by hearing troubles then it's time to find out if hearing loss could be to blame. Here in the Columbia SC area, our audiologists Dr. Katie McGee and Dr. Jason Wigand can provide comprehensive diagnostic evaluations and treatments for those with varying degrees of hearing loss. A simple hearing screening is all that's needed for our medical team to be able to determine the type and extent of your hearing loss.
Once hearing loss is determined, the next step is to provide you with the proper hearing aid to fit your lifestyle, hearing loss, specific needs and budget. There are so many styles and kinds of hearing aids available nowadays and our audiologists can help you find the one that most perfectly fits your needs and lifestyle. While all hearing aids may seem the same, they do differ in size and design. Some even offer special features such as Bluetooth connectivity and wind suppression.
When you come in for a hearing aid, rest assured that our doctors will take ample time to explain the different types and styles of hearing aids and how they work. We also want to get to know you during this consultation so we can provide you with the individualized care you need for a positive and easy hearing aid consultation and fitting. We will ask questions about your job, your daily routine and your activity level to help us narrow down your most ideal hearing aid options.
There are several main types of hearing aids such as,
In-the-canal (ITC)
Completely-in-the-canal (CIC)
In-the-ear (ITE)
Behind-the-ear (BTE)
Receiver-in-Canal
Even once we have provided you with a hearing aid the care doesn't stop there. You will need to come in for follow-up appointments to make sure that you are happy with your hearing aid and to make any necessary adjustments to the device.
While a hearing aid cannot restore hearing it can provide the boost you need to enjoy conversations and social events again. We will work with you to achieve the best possible outcome when it comes to living with hearing loss.
Are all hearing aids the same
Hearing aids differ in design, size, the amount of amplification they provide, ease of handling, volume control, and availability of special features (such as Bluetooth connectivity to phones). However, they do have similar components that include the following:
Microphone to pick up sound
Amplifier circuitry to make the sound louder
Receiver (miniature loudspeaker) to deliver the amplified sound into the ear
Batteries to power the electronic parts
Some hearing aids also have earmolds (earpieces) to direct the flow of sound into the ear and enhance sound quality. In the case of children, the earmold will need to be replaced fairly often as the ear grows.
The best hearing aid for you depends on your listening needs, type of hearing loss, and lifestyle. Your audiologist will advise you on which of the basic hearing aid styles and features best meet your needs and their related costs.
What styles of hearing aids are available?
In-the-Canal (ITC) and Completely-in-the-Canal (CIC) Hearing Aids
These aids are contained in a tiny case that fits partly or completely into the ear canal. They are the smallest aids available and offer some cosmetic and listening advantages. Photo courtesy of Oticon
In-the-Ear (ITE) Hearing Aids
All parts of the aid are contained in a shell that fills in the outer part of the ear. These aids are larger than canal aids and, for some people, may be easier to handle than smaller aids. Photo courtesy of Oticon
Behind-the-Ear (BTE) Aids

All parts of the aid are contained in a small plastic case that rests behind the ear. The case is connected to an earmold by a piece of clear tubing. This style is often chosen for young children for safety and growth reasons. Photo courtesy of Oticon
Receiver-in-Canal Aids
A small plastic case rests behind the ear and thin electrical wires runs into the ear canal. The speaker of the hearing aid is placed inside the ear canal, with a small plastic tip to hold the speaker in place. These aids offer cosmetic and listening advantages and are currently the most popular style used for adults. Photo courtesy of Oticon.
How can I obtain a hearing aid
To obtain a hearing aid, you will need
A comprehensive audiological evaluation within the last 6 months
Medical clearance from a physician, preferably an otolaryngologist (ENT), is recommended
A hearing aid consultation to discuss:

The patient's hearing loss, needs, and lifestyle
Hearing aid technology and styles
After the hearing aid has been dispensed to you, some follow-up visits will be needed to fine tune the device.
All hearing aid patients will work with our audiologist for their best outcome and benefit.
Are there financing options available?
South Carolina ENT is pleased to participate with interest free financing options. Please speak with your Audiologist about these options.
What if I buy hearing aids and can't adjust to using them?
Laws in most states, including South Carolina, require a trial period for all hearing aid sales. If you decide to return your hearing aids during this trial period, there may be a nonrefundable fitting/restocking charge which covers our professional services. Your audiologist will discuss these policies with you prior to purchase.
You may also choose to try a different make or model if your first choice is not satisfactory. Hearing aids do not restore normal hearing but do offer substantial benefit to most persons with hearing loss.
For more information on hearing aids,
call Carolina Hearing Institute in Lugoff, SC, serving Columbia, SC, at 803-424-2208 today!